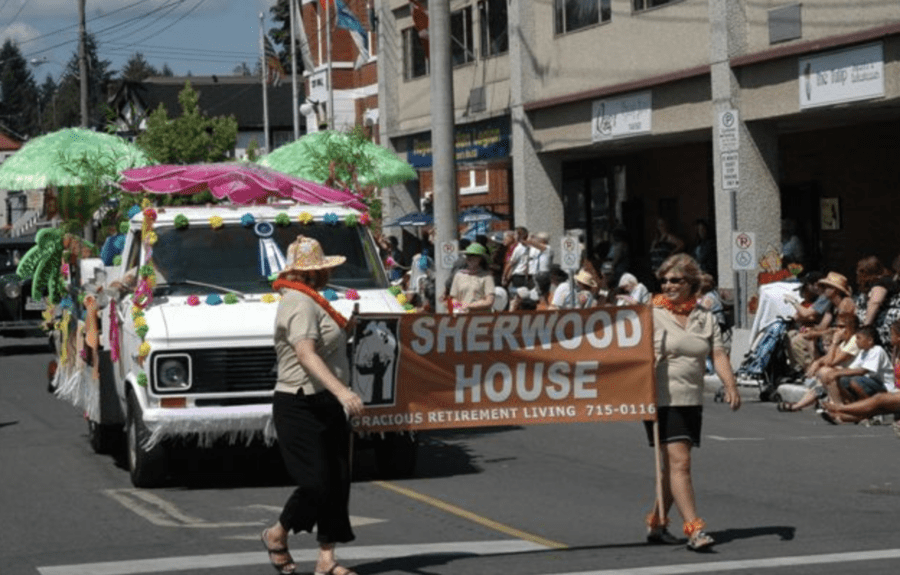 Deciding where to retire is a hard decision. The bustling, busy big cities may begin to feel overwhelming, but moving somewhere mundane would be a bore. Sherwood House in Duncan BC gives the best of both worlds. The city of Duncan in the heart of the Cowichan Valley is a serene town near the ocean in southern Vancouver Island hosting a vibrant atmosphere for retirement living. 
Retirement Living in Cowichan Valley
Sherwood House is surrounded by lush gardens and situated right beside a beautiful green forest, providing calming nature from the comfort of home. Duncan takes pride in their vast green spaces throughout the city, which are lovely to visit and an excellent area for our residents to get fresh air and socialize.
Aside from its tranquil natural environment, Duncan has a vibrant and exciting downtown area, which is a short (and flat) walk from Sherwood House. Duncan also offers public transportation services and residents can easily hop on a bus and find something new to explore. Duncan is a unique little town with an array of eclectic shops filled with everything you could want. Although we offer tasty home cooked meals in house, going out to eat is special and exciting. Downtown Duncan hosts a variety of cuisines, from those with adventurous tastes to picky eaters, there's something for everyone to enjoy.
Retiring on Vancouver Island
Retirement on Vancouver Island is all about enjoying everything life has to offer and even on rainy days when you want to stay cozy inside, we have all you need at Sherwood House. Share a cup of coffee and play a board game with friends. End the day off with our in house happy hour and a hearty meal. Independent living is all about living your retirement, your way. Retirement life on Vancouver Island has it all and we always love to see new faces in our tight-knit community, take a look at our virtual tour to see if Sherwood House is for you or your loved ones.